SDGs' on schedule: Ban Ki-moon and specialists deliver speeches at Global Conference on Sustainable Development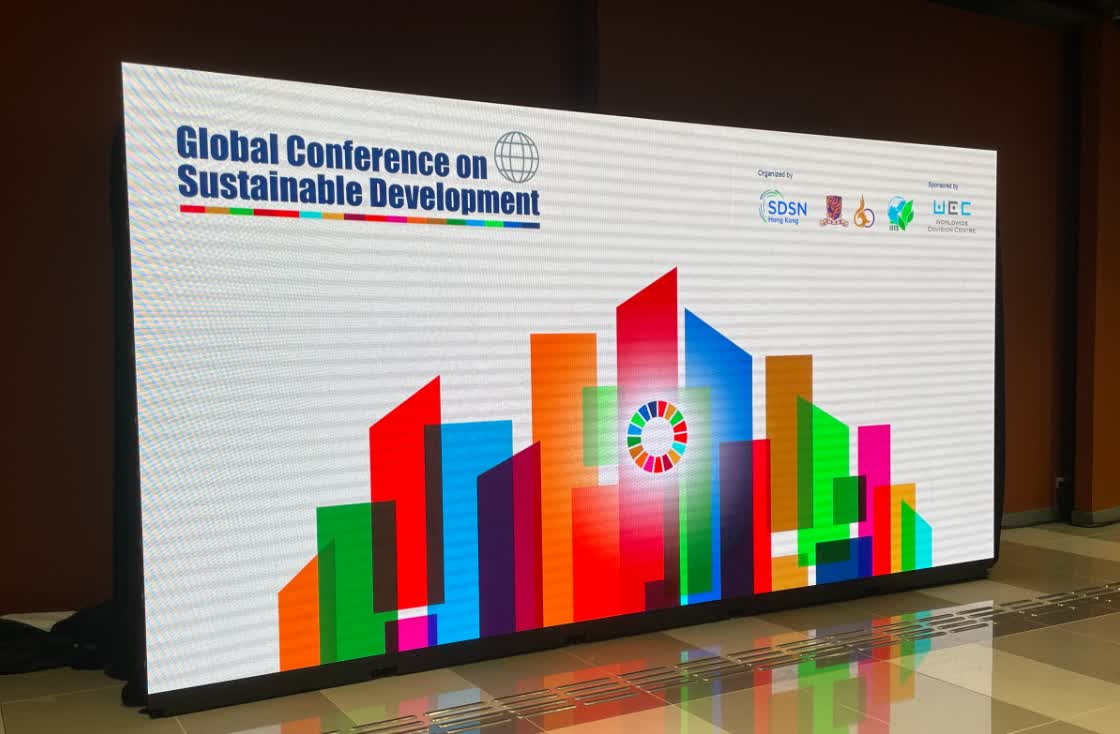 The opening session of the Global Conference on Sustainable Development was held today (Oct. 4) at the Chinese University of Hong Kong (CUHK), with scholars and professionals giving speeches on wide-ranging topics.
The Conference is the first international conference organized by the Hong Kong Chapter of the United Nations' Sustainable Development Solutions Network, aiming to enable exchanges among academia, philanthropy, civil society institutions, the government and the private sector on the challenges and opportunities, as well as the way forward, in achieving the United Nations' Sustainable Development Goals.
Keynote Speeches, which were delivered in the beginning of the Conference, were made by Professor Rocky Tuan, Vice-Chancellor and President of the CUHK; Professor Lam Hon-ming, Convenor of the Organizing Committee of GlobalConference on Sustainable Development; Tse Chin-wan, Secretary for the Environment and Ecology; Ban Ki-moon (online), former United Nations Secretary-General; and Professor Jeffrey Sachs, President of the United Nations Sustainable Development Solutions Network.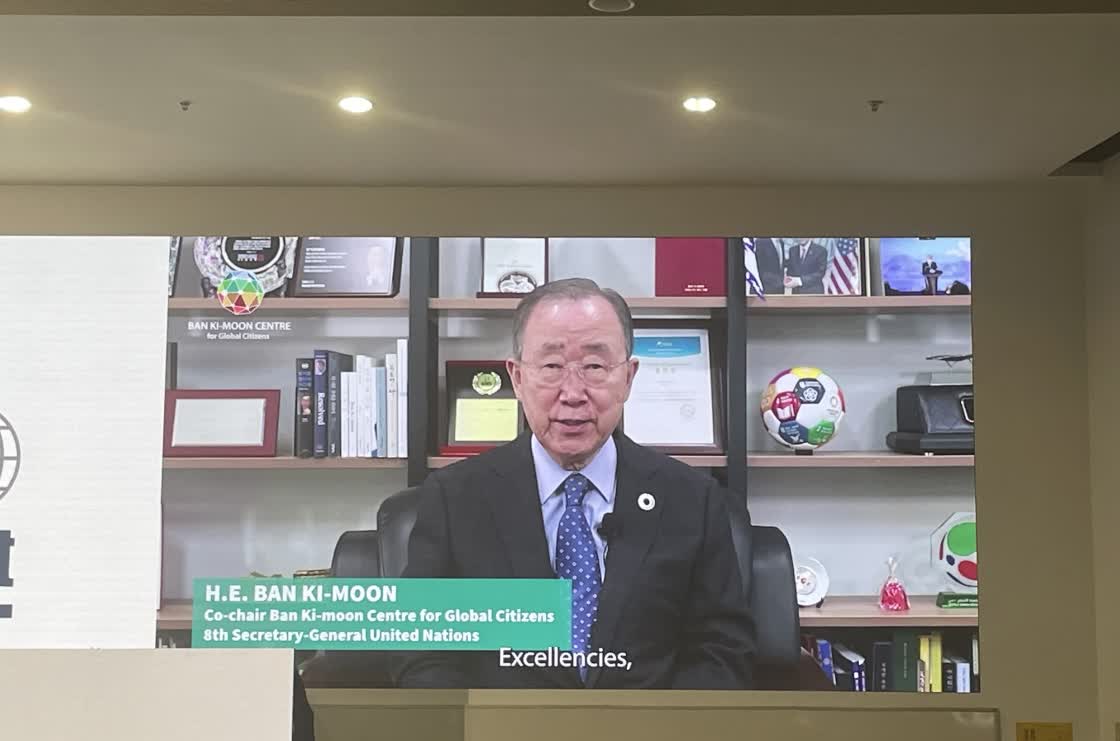 As the former UN Secretary-General, Ban Ki-moon delivered his speech online due to the schedule, mentioning that current global challenges including COVID-19, geopolitical tensions and conflicts have done great harm to international cooperation.
He called for a more open and collective attitude between countries. "COVID-19 has shown us that we can mobilize resources and take extraordinary measures when the urgency is clear......no country can do it alone."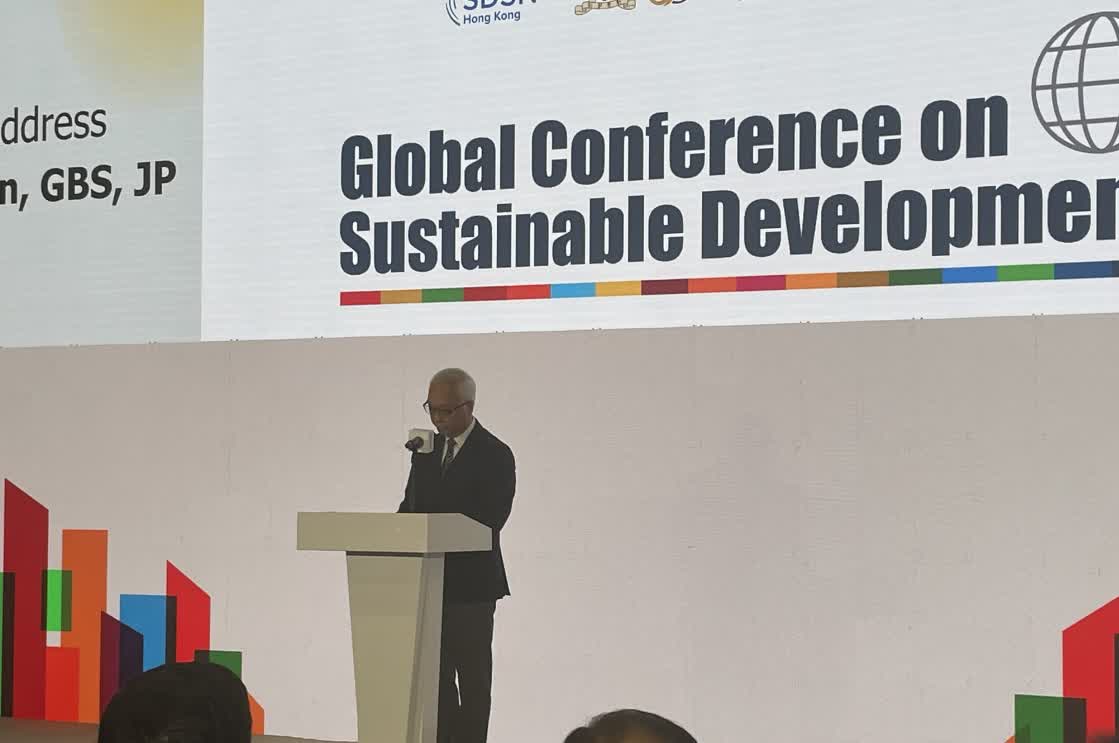 As an economist who has been committed to international communication and cooperation, Prof. Sachs talked about the obstacles in the process of global cooperation. He joked that the U.S. was like a 5-year-old child, concerned only with its own interests but rarely able to take responsibility.
On the contrary, he commended the establishment of the Greater Bay Area and said that Hong Kong could better play its role within the area as an international financial center.
He also mentioned that the temperature rise is not optimistic, with a large number of extreme weather events around the world and El Niño phenomena occurring from time to time. Thus, he gave high expectations on China's environmental objectives, which said that the power will realize carbon neutrality in 2060. He even suggested putting the deadline to 2050.
"Why? Because you (China) are too good at it." he laughed.